The Port Authority becomes "Pittsburgh Regional Transit"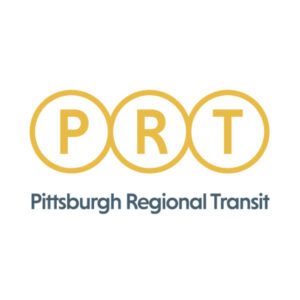 PITTSBURGH — Pittsburgh public transit has a new name.
The Port Authority of Allegheny County has renamed itself Pittsburgh Regional Transit, the agency announced at a news conference Thursday at its Gateway light rail station in downtown Pittsburgh. The new name comes with a new logo: the letters PRT in yellow circles.
The Pittsburgh Post-Gazette reports that the rebranding aims to standardize the transit system's color scheme and signage. The new name and look had actually been primed in 2020 under a $544,000 deal for research firm Campos and branding agency Red House Communications, but was shelved by the pandemic. of COVID-19 and its devastating effect on public transit ridership.
Along with the rebranding, the agency is planning training for operators and two more dealing with the public to improve customer service, a program to start with new employees.
"It's more than a new name and a new look," Jeffrey W. Letwin, chairman of the agency's board, said in a press release. "This marks the beginning of a new era and a new direction for our agency and our region."
A few buses will initially be packaged with the new blue and yellow logo and color scheme, but more importantly, the look will be rolled out gradually to control costs.
The agency has some 2,600 employees and operates a 26.2-mile, 27-station light rail system with 80 vehicles; a bus system of 700 vehicles; and two slopes.